Hearing Lamma's tireless toads and frogs croaking their lungs out ALL night during these monsoon weeks, we might agree that they are real champions of noise-making. But now HK Electric has even awarded a toad as the Champion, #1 in the Green HK Green campaign. This is an offshoot, a successor to the former 3-year Green Lamma Green campaign which saw various activities and events happening on Lamma, mainly related to tree plantings and eco-routes. See their Lamma Island Eco-Tour Map and the many "Educational Panels" along the 3 designated Eco-Routes on which guided Eco-Tours are still on-going nowadays.
Quoting from a recent HK Electric media release:
"Favourite Hotspots Nominated for Future Eco-Heritage Trails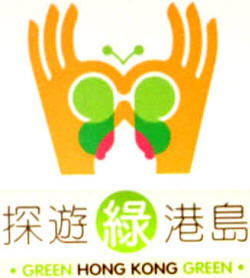 "Many people may think Hong Kong is a concrete jungle, but we do have country parks with beautiful natural resources and unique ecological values. So, next time you are in a country park, don't be surprised to find endangered species of amphibians such as the short-legged horned toad hopping about, or see numerous historical relics still around us, such as the Tai Tam Obelisk.
"Thanks to a group of nature lovers who hike and fish every opportunity they get and dug out hidden "treasures" while combing the natural environment of Hong Kong Island. They submitted their treasured finds to the "My Favourite Eco-Heritage Hotspots on Hong Kong Island" Competition and 10 of them will have their nominations considered for inclusion in future eco-heritage trails on the island.
"The competition is part of the "Green Hong Kong Green" project launched last year by HK Electric and The Conservancy Association. It aims at exploring and promoting the ecological and historical values of Hong Kong Island, while enhancing public awareness of environmental and heritage protection.
"The competition invited the public to trek Lung Fu Shan Country Park, Aberdeen Country Park, Tai Tam Country Park and their surrounding areas, and submit what they thought would be rare and worth seeing. It received more than 370 nominations...."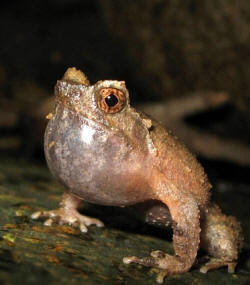 "The champion hotspot of the Student Category is the "Short-legged Horned Toad" nominated by Ray So, a second-year student at the University of Hong Kong's Ecology and Biodiversity Department. Ray, who takes keen interest in toads and frogs, found it during one of his night excursions to Lung Fu Shan Country Park. "The nocturnal toad is an endemic and endangered species in Hong Kong. Its cornered face gives it an adorable appearance. During spring and summer nights, ponds and streams come alive with a croaking sound as the males sound off to attract females."
I'm sure Lamma's famous Nancy the Frog Lady would agree with this kindred spirit who also takes a "keen interest in toads and frogs", studying them during her "night excursions" in Tai Peng Village and beyond. To learn more about Lamma's six species of frogs and toads (some of them "endemic and endangered species"), including many fantastic pictures and even sounds, see our long-running Amphibia on Lamma forum.
So many of our friends and neighbours seem to be escaping the HK summer heat to cooler climates. It's like a little mini-exodus every summer, leaving many flats empty and threatened by mould, bugs and typhoons. So that's where the house sitters come in, short-term, temporary tenants looking after flats while the main occupant is absent, usually for several weeks to several months.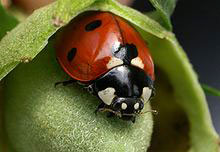 But while the main tenants are out of HK, they need a local friend to look after their flat and property and handle little emergencies, for example lost keys. Property agents are usually reluctant to be responsible for this as there's no profit or fees in it for them. Especially when the subtenant is moving out before the main tenant returns from overseas, these friends need to check the flat's condition, any damage or missing property, before the deposit is being returned to the subtenant.
These trusted friends are called "Nyckelpiga", meaning "key maid" in colloquial Swedish. The name refers to this cute insect above, basically a Ladybird. It's nicknamed "key maid", maybe because of the dots on the wing covers, looking a bit like keyholes, I'd guess? This is an (unpaid) position of trust; I felt quite honoured to be selected and asked to become a Nyckelpiga.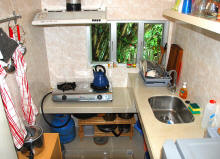 A charming Swedish friend of ours convinced me to become her Nyckelpiga for the summer for her beautiful flat in Po Wah Yuen with an amazing YSW harbour view, see above. We visited today, Sunday morning, checked the "before state" of her flat, took pictures, got the backup keys and even met the very nice, Teutonic subtenant. He could call me "Marien- käfer" in his native tongue. The imaginative French call this bug "bête à bon dieu", literally the "Good God Beast". Oh God, what a beast!
So you're welcome now to call me Nyckelpiga to my face, but ONLY if you know the proper Swedish pronunciation of the word! I definitely prefer this new nickname to my former (also friendly) nickname, The Other Fat Bastard.
The sounds of Lamma's nature never fail to amaze me. While walking over hills and through forests, you can hear the wide range of bird calls, the shrill shrieks of cicadas being disturbed in the branches, frogs honking for mates and... pick axes?
Yes, the tree planters are out in force again up in the so-called "Lamma Forest" high up above Pak Kok Village. Lawyers and staff from the Linklaters legal firm plus a good number of Lammaites and Good-Friends-of-Bobsy were out in force to plant even more saplings up in the Lamma Forest. The lawyers seem to have had a great time, happy to be out of the office, out in nature and out of Central's smog. There was quite a bit of enjoying nature and even (modest) frolicking involved....
But all trees have been planted successfully in the end. Mission accomplished and it was all done on a Saturday and for FREE, which is really great when considering that some of these guys usually charge up to several thousand dollars per hour. Many thanks to everybody involved for a great job well and cheerfully done!
Organiser Bobsy - also ABLE Charity Chair(hu)man and Save The Human's Saviour-in-Chief - writes before and after this tree planting day:
"Greetings One & All,
The weather has turned humid & the rains have come, the Monsoon season is upon us. This is when we plant trees in HK.
Our annual Lamma Forest Tree Planting is happening on Saturday the 29th of May & you are INVITED to come along & sink your hands into the rich soil up in the green Hills of North Lamma overlooking the South China sea...
This year we will be planting a fine selection of Native HK trees that bear fruit & flower as well as some flowering HK shrubs that attract Butterflies :-)
We were so lucky with the rains the next day!!
Amazing in fact that after weeks of dry weather we are blessed with such liquid gold from the sky....
In your story on the Tree Planting & on our Web Site, please mention that the Indigenous Organic Trees were donated by the Kadoorie Farm & Botanical Gardens KFBG; as indeed they are every year for the last 5 years...."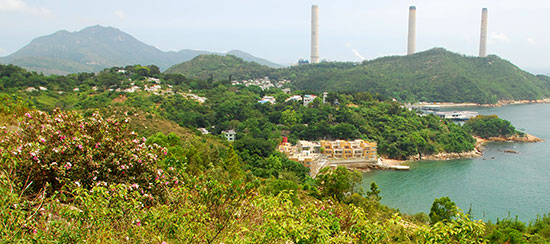 Click here for more of my photos...
Like every year, I only shot photos, not actually making my tender, soft, keyboard-hugging fingers dirty with actual, hands-on tree planting. But this time I've been traipsing much more carefully through the steep hills of the Lamma Forest and didn't fall over even once!
This was much more fortunate than one year ago, after the 2009 Tree Planting, when I stupidly and carelessly stumbled downhill! My main camera, a heavy Nikon D80 with 18-200mm zoom lens, hanging from my neck, banged and scraped my noggin nastily and the flash hot shoe sliced into my eyebrow. The Lamma emergency services got alerted and involved, after some expert organic first aid from Bobsy & friends.
After well over 1.5 hours of waiting for the very confused emergency response, 3 emergency guys walked dizzy, bandaged me all the way from the Lamma Forest above Pak Kok Village to Yung Shue Wan, as there's NO ambulance service available between Po Wah Yuen and Pak Kok Village. Strictly avoid having any more serious accident in that area! But I got to ride our cute mini-ambulance car all the way from The Island Bar to the already closed (Sat after 1pm) and doctor-less Lamma Clinic, my first-ever ride as a patient! Dizzy inside the ambulance, I still didn't stop taking even more photos: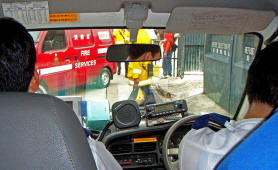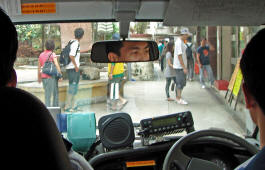 Lamma-Por and I spent the whole Sat afternoon after the tree planting in Queen Mary Hospital's emergency dept., after the Lamma Clinic's nurses advised us to go there by regular ferry. I was getting my scratched head checked out and my eyebrow stitched up. I sported a souvenir of a black, closed-up right eye for over a week afterwards and 3 Tetanus shots over the next year.
Oh, all the HUGE sacrifices I make for the Lamma-zine, risking life and limb once again this year to bring you the very latest photos from the Lamma Forest and daily from all over Lamma Island! ;-) Well, for a lot more (accident-free) pictures, see my new Tree Planting 2010 photo gallery.
I just got this flyer below at the Central ferry pier and also as scans from Lammadonna's office by email (the very first email from her office in years, should I be flattered? ;-)
I just wonder if the main hall in our Northern Lamma Primary School will be big enough for the THOUSANDS of Lammaites interested in this Very Important topic, affecting many of us almost every day. They'll probably have to hold it in the big playground of the Primary School to have enough room for the crowds.
I just feel sure that some of our outspoken residents with strong opinions will have fun playing hard ball in the playground with the Very Important Transport Dept. officials. It might become quite a spectacle, well worth to join in, watch, listen and hopefully even participate and contribute your own Very Important opinions!
Click above to email your views and click below for Chinese version of the flyer:
Plus the full link to the ferry review info and the Legislative Council Transport Panel Paper, so you can be well informed and prepared for this Very Important Public Forum. ;-)
If yes, click below!
Lands Dept removing all boats & equipment from PS Beach!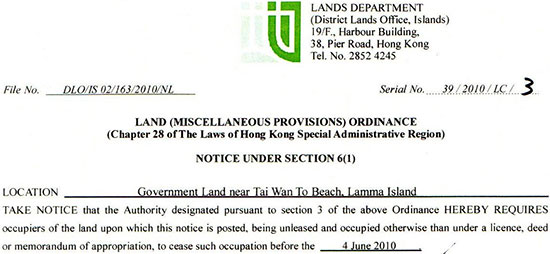 Aaah, the joys of Lamma rooftop gardening! A large, completely private garden with unobstructed sunlight, great views, canopy protection and without some of the usual intruders that can plague G/F gardens, like centipedes, snakes and neighbour's dogs. A little oasis of peace, sanity & tranquility and it needs so little effort to keep growing and blooming much of the year.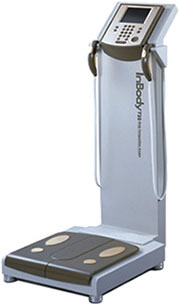 The Pure Fitness chain of gyms has been offering a free week's membership, including a session with a Personal Trainer and an InBody 720 Body Composition Analysis, see a small excerpt above. It was most revealing and fascinating to get all this detailed and surprising data about my New Body in their TWO IFC gym.
For example, it contains 14 kg of protein, 5.5 kg of minerals (including 4.65 kg of bones), 15.4 kg of fat, 40.3 kg Skeletal Muscle Mass and has a Basic Metabolic Rate of 1,953 kcals. It also has "Normal Lean Balance", "Normal Body Balance", "Developed Upper Body Strength", "Strong Skeletal Muscle Mass" and an "Alert Life Pattern", whatever all of this might mean. But it all sounds good, reassuring and oh-so scientific!
This New Body is half the weight of my Old Body just 2 years ago. It consisted mostly of fat, never exercised and suffered from all kinds of pretty dangerous "co- morbidities" - diabetes, acid reflux, OA, sleep apnea. It depended on a lot of prescription medication to work properly. This New Body got rid of ALL these health risks and doesn't need any medication anymore. According to the Analysis, it's also pretty healthy, fit and strong - overall Fitness Score 92 out of 100.
This New Body is keeping its weight very stable now for almost a year already and has shrunk to an unbelievably low 17.3% PBF (Percent Body Fat)! The final recommendation of the gym's Analysis was to lose just another 5 pounds to reach my "Ideal Weight" and keep on exercising, ideally with their very expensive Personal Trainers, of course. Only 5 more pounds? I can do that!
This New Body is still quite a bit unfamiliar and surprising to me in all that it can do now. It can move around quite easily, bike to Tung O Wan in South Lamma, climb Mt Stenhouse and even do a SkyJump off the Macau Tower. It seems to be looking for ever more challenging, ever more dangerous ways of testing its physical limits! Fortunately, it hasn't seriously injured or even killed me yet! What will my overly enthusiastic New Body make me do next? Mountainbiking, outrigging all around Lamma or even skydiving? ;-)
This New Body is also not fogly (Fat, Old and Ugly) anymore, but still Old and Ugly. Not much I can do about that, but I can definitely live with that, as long as Lamma-Por and my friends don't mind. But a little TV reality show-style makeover is years overdue anyway - hair, teeth, clothes (Lamma Boho chic? ;-)
After all this in-depth Analysis of my New Body, I figured that I actually don't need to join the Pure Fitness gym and pay them an unaffordable $3,000+ up front, with monthly fees of over $1,000! I seem to be in pretty good shape and weight already and just need to continue to eat and drink sensibly - no more dieting! - and maintain my moderate exercise level. So I'll continue to hike and bike a lot and visit our great-but-small, low-cost Island Gym ($350/month, contact Rick & Soli).
---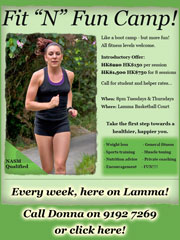 I've also just joined Donna's Fit "N" Fun Camp every Tue and Thu evening in the Basketball Court! But I'm still the oldest and biggest in this bootcamp-style class full of quite young, pretty & fit ladies - some of them half the age and weight of my New Body. It definitely motivates me to push myself even harder, especially as I'm sometimes the only male attending, struggling to keep up with the ladies.
I still remember fondly the really tough bootcamp I suffered through last summer; early Sunday mornings in the Football Pitch, 2 hours hardcore training. I had to perform 10 push-ups in front of the class as punishment for being 10 minutes late. But my weight loss and fitness increase were pretty dramatic during those 2 months. I loved it, never missing a class.
Donna's Fit "N" Fun Camp is quite a bit tamer, less hardcore in comparison, only 1+ hour long, fun and friendly, manageable even for fitness newbies. Come and join us for a few rounds of burpees, jumping jacks, sideways planks with leg lift, ball exercises, ladders, downward dogs, skipping rope and many other challenging but fun exercises I can't even name yet: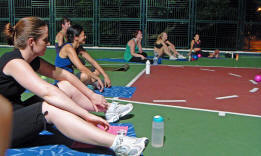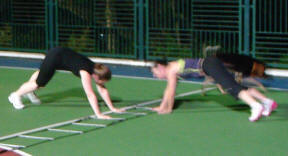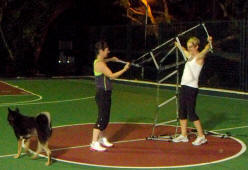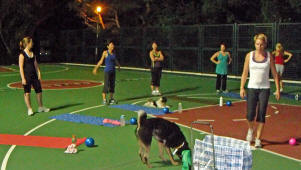 As you might have guessed by now, this article is kind of an advertorial for Fit "N" Fun Camp of Donna the Herbalicious, our Professional & Personable Personal Trainer. I'm bartering my own "program of physical exercise, including, but not limited to, strength training, flexibility development, and aerobic exercise" for promoting and advertising her class, no cash involved. More class info...
Welcome to former dancer Sarah who just joined our class yesterday! She's just moved to Yung Shue Wan and found the Fit "N" Fun Camp advertised on this website! See, advertising on this home page works and yes, I do barter! ;-)
Contact "laaahvely" Donna by email or call her at 9192 7269, then show up on Tue and/or Thu after 8pm in the Basketball Court, in-between the Primary School and the Kindergarten.
A few more guys would definitely be most welcome!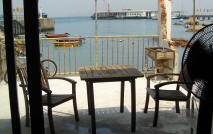 I just took these photos in Bibianna, the jewelry shop & workshop just before The Bookworm restaurant. Yes, they design and actually make their own silver jewelry in there, some based on designs by famous Lamma Artist Dave Parker!
Want to wear a silver Lamma Dragon, VV, trolley, Lamma Island outline or even a silver cockroach around your neck? Check out the workshop with the best YSW harbour view in person or check out their online Tourist Jewelry shop: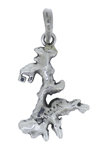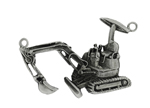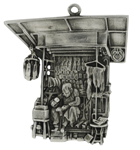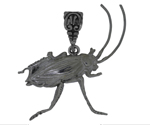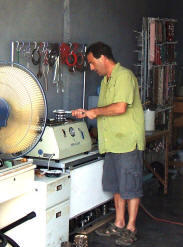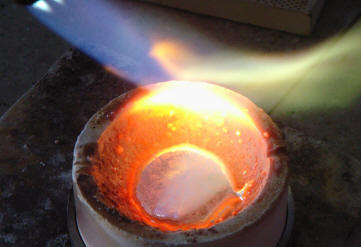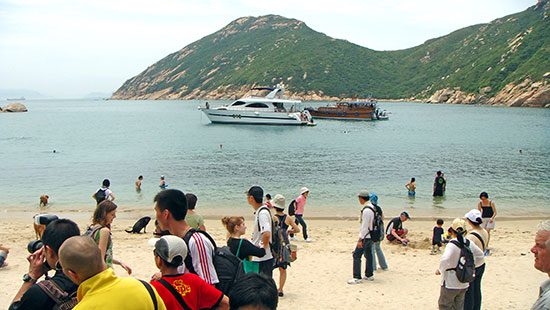 Sham Wan Beach, South Lamma, also known as Green Turtle Beach,
a govt.-assigned SSI (Site of Scientific Interest) is the only location left in all of HK where Green Turtles, a protected species, occasionally come to shore to breed and lay their eggs. Photos taken on May 1, 2010 when several boat launches from HK visited what is called "the most beautiful Lamma beach" by some people.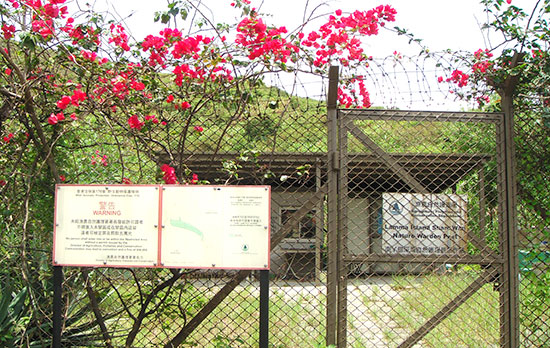 Turning around on the beach, you'll find this govt. facility, looking like a prison, fenced off and protected by barbed wire, housing several Nature Wardens during the summer season to prevent permit-less people from visiting the beach and potentially disturbing Green Turtles who might occasionally, very rarely, show up.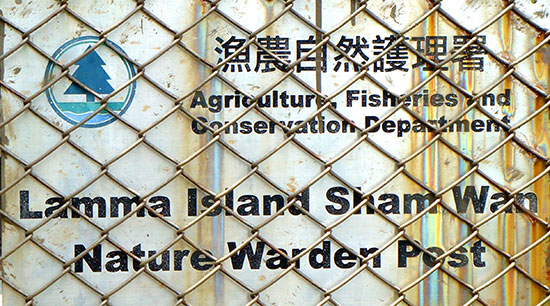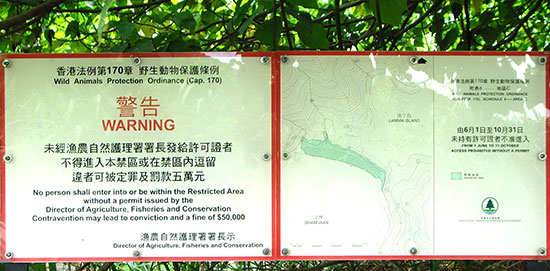 Click above to read the WARNING notice, up to $50,000 fine,
if you enter the beach w/o a permit between June 1 and Oct 31!
So you've got only a few days left to visit this idyllic beach!
IF you don't have the cash for the fine, maybe they'll lock you up in that prison, eh, Nature Warden Post, letting you out only twice a day for a swim....
For more about Lamma's Green Turtles, see our forum, here and here.

A 2-page feature story about property on Lamma Island has been published in the glossy Premier Property supplement of the SCMPost last week. The reporter, Ajay Shamdasani, interviewed quite a number of Lammaites by email and put together the quite well-balanced, fair article above. The long search for interviewees incited an interesting forum discussion:
But the title of the article inspires some interesting questions. If Lamma offers a "Chance to escape from rat race", have we Lammaites really escaped it? Some of us, for sure, but not the many of us (the majority?) still commuting to offices in town 5 or even 6 days per week, often returning tired on a late ferry.
Personally, I've really escaped the office rat race when moving here, initially mainly in search of lower rent and better quality of life than on HK Island where we lived and worked in offices for many years. I've been kind of semi-retiring here, trying to make a very modest living by running my own little freelance business, doing "Web Publishing, e-Marketing & Photography".
Have YOU escaped the rat race already?
Taken on May 19, 9:22pm, Shutter Speed: 27.0 sec.
Taken on May 19, 9:04pm, Shutter Speed: 68.0 sec.
Both of these amazing photos taken by Josh Sellers of CrowdedStudios.com with a Canon EOS-1Ds Mark III dSLR camera, at ISO 200 and F-Stop f/6.3.
Want to to see more of his public Random Lamma shots on Facebook?
Click above, then click on BROWSE MOSAIC;
Then you can mouse over the picture to zoom into each face.
Enter the contest to get into the picture yourself!

I've been asked to appeal for more photographers to enter this photo contest of the Brand HK campaign (who added the multi-million-$ ribbons to the old HK logo). They're offering some very attractive prizes:
"Love Hong Kong so much you want to become part of it? Here's your chance! Faces of Hong Kong is an interactive, online 'mosaic' picture of central Hong Kong, made up of hundreds, maybe thousands of our faces.
Become part of the picture by sending yours – and you might win a fancy camera or another classy prize. Delay no more – go to the website and upload your mug shot today. BTW, the prizes competition closes on May 31, so don't hang about. Just do it!"
Roz Keep - Senior Lamma Artist:
(Photos by Lamma-Gung)
SketchCrawl, Sat, May 15, 2010
Saturday dawned bright and sunny in Lamma and the sketchers met at the Green Cottage with lots of enthusiasm. There were 6 of us to start with, we welcomed two new comers to the Lamma sketchers fold, Bud and Sarah. At the same time as we prepared to go off and sketch, Alba the Filmmaker came and did some initial filming for her Lamma documentary which we shall look forward to seeing later.
Mandy is the one who found SketchCrawl initially through the excellent web site, www.urbansketchers.com, which links to www.sketchcrawl.com.
This is a project that gathers sketchers from all around the world to sketch on a certain day at the same time. The results are posted on the website and you can see ours here.
If you go to the top of that page and look at 27th SketchCrawl you can see work from people in as many as 120 countries... quite amazing to think we are all out there sketching at the same time.
Sarah disappeared to look at a shop which is for sale and Dina sketched the Island Bar and was filmed doing that by Alba. Mandy, Vicky, Bud and Roz decided to go to the Fishermen's Village near the ferry pier to draw. It's quiet and there are some great options for sketching, including a beach, sampans, and the pagoda on the rocks. It really was a good place to be as the High Street was jam-packed with tourists by then.
I have uploaded what work I have, plus photos of our day. But I'm still awaiting Dina and Sarah's work. But take a look at our post on the forum and leave your comments.

We enjoyed our morning and returned to the Green Cottage for a welcome drink and bit of aircon, as it was a very hot day.
The next crawl, Saturday July 31st, which of course will be even hotter! Do join us if you have a desire to sketch with our group. It's very informal. Beginner sketchers will be most welcome and it's free of charge and a lot of fun. Contact me!
Jo Wilson - Secretary - Living Lamma: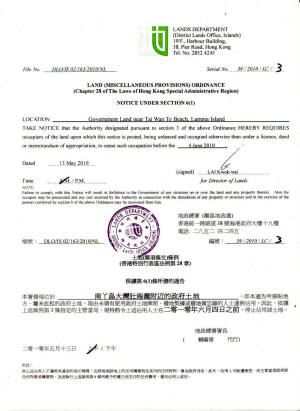 Dear Albert Chan,
Congratulations on your LegCo election win. Though we know you are now back in the thick of things, we were hoping you might have some time to help us with a very unfortunate action by the Lands Department that affects our community.
The Lands Department has posted a notice requiring all boats to be removed from where they have been stored in between the trees at Tai Wan To (Power Station) Beach. I have attached the notice for your reference.
These boats (including dragonboats, kayaks, windsurfing boards and sails, outrigger canoes, etc) are kept there by local people who launch them from the beach. There are also some clubs (outriggers and dragonboaters) who keep their equipment there.
People have kept their boats there for years. One person who I spoke to has a dinghy that he has kept there for 10 years. The beach is not managed by the government. There are no facilities. In fact, many of the people who keep their boats there are the ones who help to keep the beach clean. The boats do not cause an obstruction or eyesore to anyone.
On Sunday, Lamma hosted the Lamma 500 International Dragonboat Festival on Tai Wan To beach. An amazing event to rival Stanley, this year they had 40 teams and coverage in the SCMP (also on Lamma.com.hk). The event brings a lot of business to Lamma and is a great family day. The Lamma Dragons keep their new boat at Tai Wan To beach and are one of the groups affected by the Lands Department notice. They are also a cornerstone of the Lamma 500.
Some time ago you came to Lamma to talk about facilities. There are no alternatives for water sports enthusiasts, no storage for boats on an island surrounded by water. It is also unfeasible for people to store boats or boards in their flats. Even if they have space (which most do not), they cannot be expected to carry the equipment to the beach every time they want to go out on the water.
People were quite happy to store their boats under the trees off the path out of the way of the general public, but it seems the government is not happy with this arrangement. Can you help us investigate and find a solution? Would it be possible at least to get an extension to the June 4th to give time for discussions with the Lands Department to go ahead?
Click for my photo gallery (72 photos)
For the rest of the 500 (and more) photos from other photographers, see our
Lamma 500 Photo Contest in progress. Submit YOUR photos!
Click for photo gallery by Lamma-Gung
The Hans Andersen Club's Lamma Island Centre in Tai Wan New Village (motto "Jointly Build a Joyful Lamma") has been inviting its business partners, members, both our District Councilors and local media (moi) to a Partners' Gathering on Sat, May 8. Lamma.com.hk forum regulars Siuyu and Tavis (see below) volunteered as expert guides for this green walk to Power Station Beach.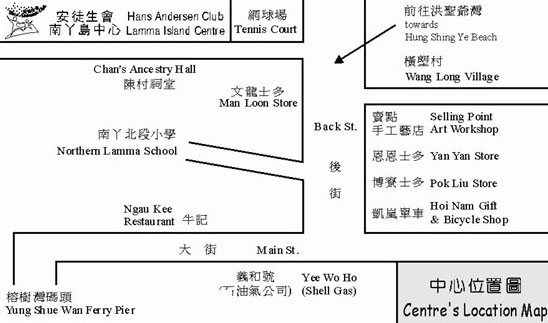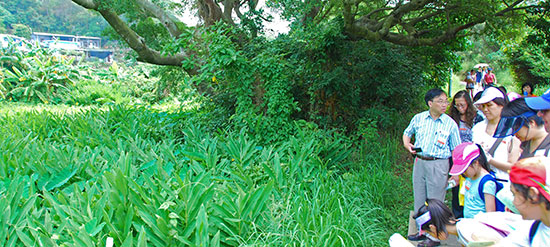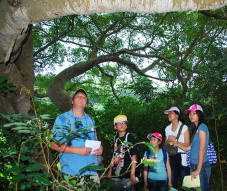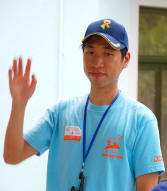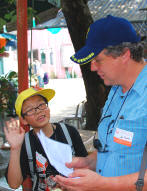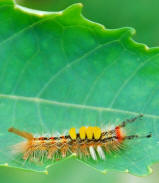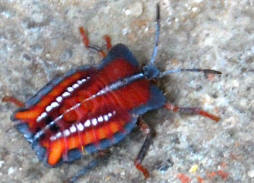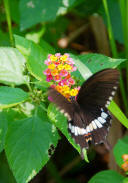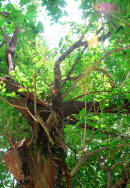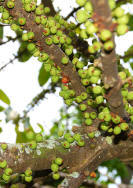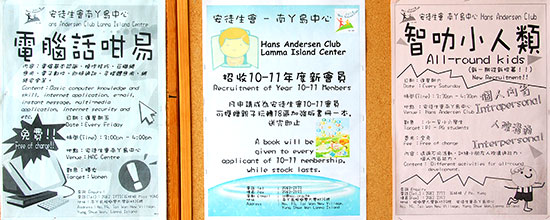 Photographers of all talent and skill levels will be out in force once again for the "Laracy & Co Lamma International Dragon Boat Festival 2010" on Power Station Beach this Sunday, May 16, 9am-6pm.
Entry for spectators is free and refreshments are available at the beach. For further information contact Race Director Brad Tarr. He writes: "It's a fantastic line up of 40 teams! With strong teams such as defending champions the Island Paddle Club, plus the likes of the Boracay Bumshells, Liechtenstein Princely Navy, Team Loreley, Sea Gods, Stormy Dragons and Lamma Dragons it's going to be another really competitive Festival."
Show us what YOU can do and win some pretty nifty prizes! Your best photos will also be displayed on this website and the official Lamma 500 website!
Check out everything you want to know about this fantastic, yearly event for all the family:
Media Release - Location - Ferry Timetable -
Team Entries - Race Schedule - Lamma Dragons -
Facebook - Twitter Race Updates.
The best photo taken during the Lamma 500 gets a mixed case of Thirsty Horse wines, 2nd best 6 bottles, 3rd best 6 bottles.
The Lamma-zine will add these prizes for the 3 best photographers. They'll get to choose from:

* mini-website,
* free ad for a full month on this home page,
* Lamma-zine advertorial story or photo shoot,
* Message in the Lamma-zine email;
These prizes will be created by L-G. Lamma.com.hk is proud to be an official Media Partner of this event!
Official judges will be festival co-organiser Brad Tarr of Thirsty Horse, former long-time Lamma Dragons captain Gina Miller, and Yours Truly, Lamma-Gung!
Email me your photos or links to your photos, web galleries, Facebook pages, etc. Up to 5 photos per person only, please. Deadline: Sunday, May 23.
Examples of former Lamma 500 photos, hopefully giving you some inspiration and ideas for your own shots: Lamma 500 2008, 2009, Official Photo Gallery.
Have a look at what to look forward to at the Lamma 500:
P.S. Mon, May 16: First photos are coming in now! Have a look!
SketchCrawl: Sat, May 15, 10am-early evening: Green Cottage starting point:
details, story, email Roz.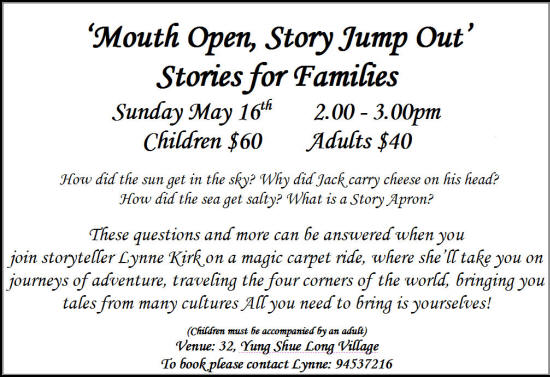 Plus a few more Lamma Events happening next week:


P.S. As always, if you're having a public event on Lamma - or an off-island event organised with direct help from Lammaites - email me!
I'll put the info, poster and links into the LAMMA EVENTS CALENDAR and occasionally even onto this home page, all free, of course.
Click for another photo gallery (by Lamma-Gung)
Lamma's very popular, even beloved organic farm Herboland, located just besides the public Hung Shing Yeh beach, is getting more and more famous all over HK. For example, see this full-page ad in Apple Daily, Mon May 3, 2010, featuring farmers Gary & Gavin in the "It's my life!" ad campaign of Standard Life HK.
Check out the website, their cheerful Facebook group (541 Fans!) or, much better, visit them in person! It's open 10am-6pm daily, enjoy a herb tea, a cookie & a chat; and buy some freshly plucked, organic herbs, flowers and veggies.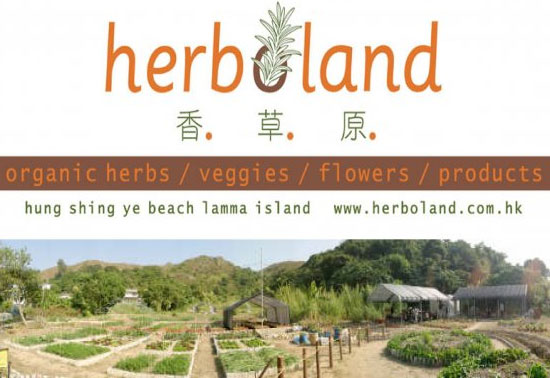 Seeing the full-page Apple Daily ad above, Tavis writes:
"So far - so good!! I predict a TV show - perhaps you can do for organic gardening what Ah-So (Wong So Sze) did for Cantonese cuisine!"
Herboland replies: "We would like to do so, if someone would approach us. :-D"
Local and international TV channels, what are you waiting for?! Email them!
It's been a while since Nick the Bookman's last music review. But now he's back with a vengeance, reviewing Time Out HK magazine's Big Night Out party on April 24. It's another deliciously, deliriously delightful and incredibly, inventively imaginative write-up from our "Official Court Music Reviewer of Lamma.com.hk". Here are some of my favourite quotes - yes, I admit to being a fanboy of Nick's review writing. The full review (edited by this fanboy) is in our Music forum:
Review of Time Out's Big Night Out 24/4/2010
"The Sinister Left are another hard-rocking quartet I haven't seen enough of over the years. Drummer Si lives on Lamma. He's a fluid, powerful skinmeister, almost reaching prog-punk levels of expertise at times.
"The vibe is not cheery discotronix, but more dark/prog/ambient plus synthy burps and belches. Happy astral traveling and mind those pulsing quasars.
"Snoblind do a continuous mix, incorporating wah-wah guitars, cascading streams of 'tronic bubbles and other found sounds, churchy organs, spacey interludes and hints of ambient trip-hop-folk: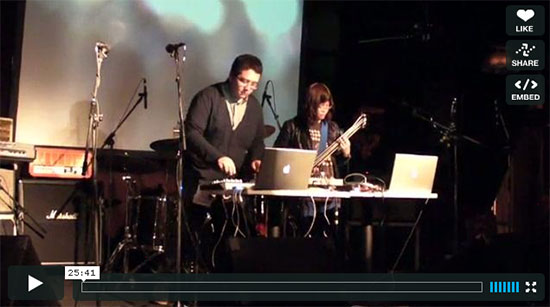 "She's the antithesis of Mariah Carey with a massive range from ululating squeaks to Germanic guttural growls and roars.
"Despite being dressed like a meek and mild schoolkid/office worker in grey slacks/white shirt, his inner world is a lurid, lysergic, shape-shifting, melting world of colours as yet undiscovered and unnamed.
"Oh, hang on, now he's like an extreme cyber chef dicing vegetables in a blur of hand gestures.
"It sounds as if all of music is tangled, knotted, thrashed and beaten into submission during this frenzied set.
"My notes are getting increasingly hard to read now. This story is getting a bit gonzo. The band play "Happy Birthday" to their German member.
"And then, CRUNCH, it's a sonic assault that takes no prisoners. It's a brief, brutal punishing display of crunching beats and powerhouse drumming.
"As their last ferocious notes fade into the silence, I realise I've got about 6 minutes to get the ferry...."
Jay Scott Kanes - Official Court Correspondent - Cairnsmedia.com:

(Photos & captions by Jay; click to enlarge)
For Art's Sake!
Bazaar Scheme Hatched
Fantastic artwork takes shape on the rooftops, patios, balconies and elsewhere across Lamma. Maybe it's time for more to sell here too. Eager to inspire even more creativity, proprietor Dorothy (Dolly) Ng at the Cultural Collections shop on the "tourist trail" near Yung Shue Wan, plans "an experiment" to help Lamma artists sell more of their art works. Each weekend, she'll rent tables or booths outside her store to artists of all genres, creating a "mini cultural bazaar" of art, handicrafts and other items.
"We indeed have many talented individuals and artists on this island," Dolly said. "The important thing is to instil the passion for art-crafts and creative-design objects into people to keep all the art and handicraft works going.
"I always admire and appreciate the passions of people who put their time and efforts into creating things bit by bit. That's getting less common. Nowadays, most things come from mass-production.
"Many people have asked me to rent space. Partly, it's due to the tough economy. They want to bring out some of their new things, arts-crafts, simultaneously testing the market."
Paintings, sculptures, photography, jewelry, handicrafts, unusual design work, books and more… you name it. Dolly welcomes anything that reflects creativity. "We want to share cultural objects, even those from other countries," she said. "After all, Lamma's a very international place.
"Hopefully, this fulfils some of our Lamma community's dreams, and people should love it! Individuals can become entrepreneurs in a small way without making a big investment or the hawker-control people chasing them."
In a "win-win situation", Dolly will charge a modest daily rental fee. Then the vendors can sell to the thousands of passing pedestrians.
Artists may like the notion of creating from Monday to Friday and then selling on weekends. There's space for four to six vendors. Dolly expects ample demand to rent it: "Some people already have moved their things here waiting for me to say 'go'." To ensure fairness and variety, she'll keep a waiting list.
Originally from Malaysia, Dolly arrived in Hong Kong "years ago" on a student-exchange program. After a diverse career in human-resources work, incl. with multinational companies, she decided to apply her aesthetic values by opening a store for "beautiful things".
The three-year-old Cultural Collections shop offers batik and tie-dye clothing, arts and crafts, handcrafted silver jewelry, paintings and more. While favoring local artists, Dolly also sources in Western China. "Each piece is unique – there's no second one," she said.
Dolly recalls the first time she visited Lamma -- back in 1996. She thought: "Wow! This is a nice place. It's unique." Where better to display beautiful things than in a beautiful place? To learn more about the cultural bazaar, contact Dolly by telephone (9368-1439)

or email.

Emily the Ice-Cream Lady:
(Emily runs an ice-cream parlor on Hong Kong's Lamma Island. She also draws caricatures and writes.
The following ends an initial collection of semi-autobiographical anecdotes blending fact and fiction.
Editing, photo & caption by Jay Scott Kanes)
Memoirs of an Ice-Cream Lady
(Part 43) - by Emily Ho
A Note to My Dear Readers
One year has passed since I started writing my semi-autobiographical memoirs. As I recall, I didn't think of reaching nearly 100 anecdotes as I've done now. Even when first telling friends about writing my memoirs, I wasn't sure how far they'd go.
Really, I didn't know what it would be like. To me, the idea was kind of surreal, which may reflect my way of doing things – always starting with an idea, but not much more thought. That's like how I started my ice-cream shop.
According to a Chinese saying, "A ship will turn straight when it nears the pier." Perhaps I believe in intuition.
The Chinese consider 99 an auspicious number. Gau (nine) sounds like everlasting, and "double nine" could mean ever-everlasting. That's the number of anecdotes I've written.
Marking the first anniversary of the Memoirs of an Ice-Cream Lady, I think it's time for me to take a break. But I promise to resume writing. So many things remain untold.
Maybe I'll continue to publish online, or maybe a more traditional publisher will appreciate my writing. With so many "maybes", I'd rather not think too much about what I'll write later. Let's just let the ship reach the pier.
I hope you've enjoyed the past anecdotes.
Some of my Photo Galleries of Lamma Days past: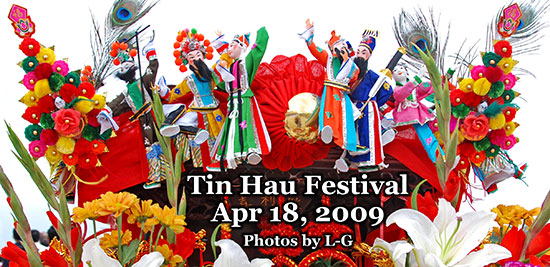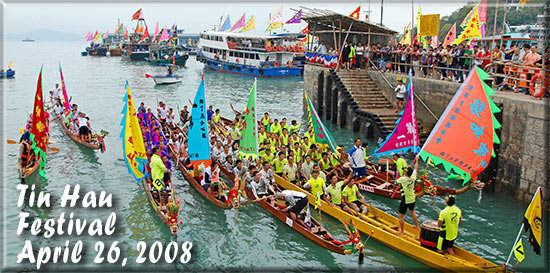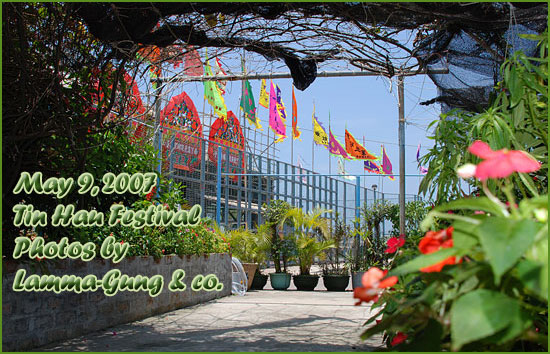 More photos in our extensive photo galleries, featuring a wealth of great shots by so many Lamma photographers.
---
By the way, Cantonese Opera performances are running from today - Sunday in the YSW Football Pitch: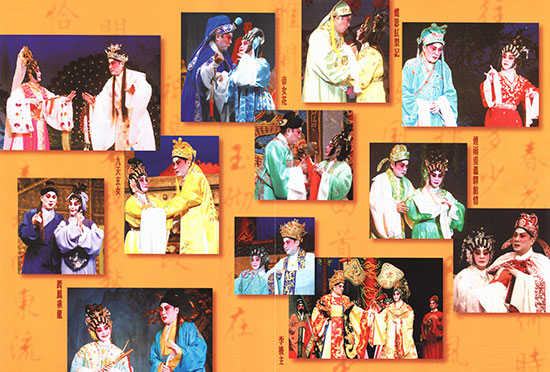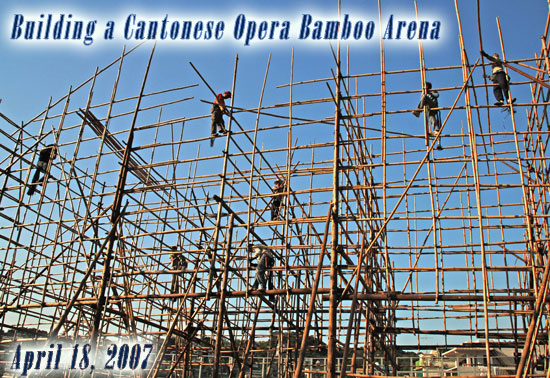 Jos - Official Court Cricket Correspondent -
Lamma Cricket Club, WebSuperGoo.com:

Last Saturday, the Lamma Kids Cricket Club was delighted to welcome Kenny Jackson. Kenny is a former first grade player for South Africa. He now is a hugely popular guest commentator for Supersports TV.


While in Hong Kong, Kenny was staying with the Chairman of Lamma Cricket Club, Brad Tarr. Brad mentioned that he thought that it would be a great opportunity for the Lamma Kids to train with a professional cricket player.


The Lamma Kids Cricket Club was founded in 2008. It meets every Saturday and the kids range in age from six to twelve. Cricket has become hugely popular amongst these children and they were all looking forward to meeting a true cricket superstar.


Kenny was born in Zambia but played the majority of his cricket in South Africa. Cricket obviously runs in the family since his half brother - Jonathan Trott - currently plays cricket for England. Indeed Jonathan claims he is related to former test players Albert and Harry Trott. So would be fair to say that it is in their blood!


The head coach Lal Jayasinghe was delighted to welcome Kenny.


"It is a great privilege to be able to train with someone like Kenny Jackson. The children don't often get to meet a professional sportsman and this is a wonderful learning opportunity for them."


Lal is one of the few level three coaches in Asia. With fourteen years of experience in coaching the national team at junior and senior level he leads the team of experienced coaching staff. Usman is a level one coach and speaks both English and Cantonese. Priyantha you may know as he lives on Lamma.


The children had a wonderful time. Kenny tutored them in techniques for various plays and inspired them to new levels of competition. The Lamma Llamas - as the kids like to be known - will be looking forward to using their new skills in the Lamma Cricket Tournament to be held on the 19th June 2010.


The Cricket Club trains every Saturday between 9am and 11am at the Basketball Court. Contact Jos on 6335 3146 for more info.

The Club is always delighted to welcome new players. Feel welcome to drop by for a tryout session.
P.S. Fit "N" Fun Camp has just become a Lamma-zine advertiser - bartering fitness for advertising - so you might encounter L-G at this camp. Beware!
For more photos by Siuyu (orange centre above)...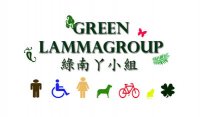 Siuyu writes:
"This day, we wish to thank everyone for participating! Apart from being blessed with fine weather, special compliments goes to Lamma-Gung for promoting the event and Ms Joe and Mr Tavis for help in guiding the tour.
"The essence of this tour is to let the public to appreciate this beautiful island. As mentioned earlier, before the possible vast development of that area (The Baroque), GreenLammaGroup will organise a hiking trip to Tung O so you can immerse in the beauty of this gem on Lamma.'
"The precious natural beauty of Lamma Island, the ecology, culture, customs and even our daily life here cannot be taken for granted.
"In the future, we will strive to organise more activities so everyone can have the opportunity to see the different aspects of our lovely island."
While we keep on rushing through our busy lives, there are these little serendipitous moments happening all around us, usually overlooked or ignored.
Case in point, 10 minutes before the Lamma ferry was leaving, I rushed across the flyover from the "YSW Shopping Mall" to the ferry pier! (It's known as ifc Mall to non-Lammaites, but as we don't have any shopping malls or chain stores on Lamma and most of us shop, eat, work out, watch movies or just pass through the ifc Mall so close to the Lamma ferry pier several times a week, so some of us occasionally call it YSW Shopping Mall.)
I heard faint, distant, strange sounds coming from the large, empty lawn area below the flyover, between the highways, which is occasionally (very rarely) used for exhibitions. A quick gaze down revealed two lonely bagpipers playing at full lung strength at the rushing highway traffic, barely overcoming the whooshing traffic noises, like somebody singing at a rocky beach against the incoming, crashing waves.
A truly surreal, serendipitous moment, but only 10 minutes left before the ferry's departure! Well, carpe diem, grab the precious moment! Time enough to rush down, cross the highway, grab my pocket shooter for a few snapshots, listen, give a thumbs up to the guys, and then rush back across the highway to catch the ferry just in the nick of time!
It was definitely well worth it! These two guys, playing without an audience and no hat in front of them to collect cash, unlike ALL the flyover "musicians", just for fun, they made me smile and made my day!
P.S. Most surprisingly, I got this email a few days later from Tony:
"Nice pics! I'm the guy on the right! Glad you enjoyed the music.
A friend of Shaun's (on the left) lives on Lamma and passed it on to us.
It was pretty cool to see the pictures on your site. We both appreciated the gesture. If you'd like to know more about the piping community in HK, check out: HKPipeband.com."