YSW Plaza - Jan 29

This is the new Activity Centre
in-between the Gaido Pier and the future YSW Police Station.

Hans Andersen Club @ Lamma - Jan 28

Fairy Merry Lamma Project -
Photo Album -
Contact Lamma Island Centre
Auction of Lamma Oil Painting - Jan 21

So who'd like to buy this beautiful and unique original oil painting by Tony to support this website?

'We Were There!' - Jan 20

Top of Mt. Stenhouse, Sunday, Jan 20, early morning. Sincere congrats to these 8 Lammaites & friends & their 5 dogs!
Catradise Castle - Jan 11

These styrofoam boxes for YSW's feral cat colony close to the ferry pier have just been cleared away.

Free Lamma-zine Ads 'til Feb 28 - Jan 9

We're offering free adverts to all new or returning advertisers 'til end of Feb!
Ex-Lamma Quarry Public Forum - Jan 8

You might have noticed the 10 display panels in the Central Pier 4 since Monday, Jan 7?

Best Events of 2012? - Jan 7

There has been such a wealth of events last year, serious, enlightening and uplifting ones, but also some unusual,...

<!/tr>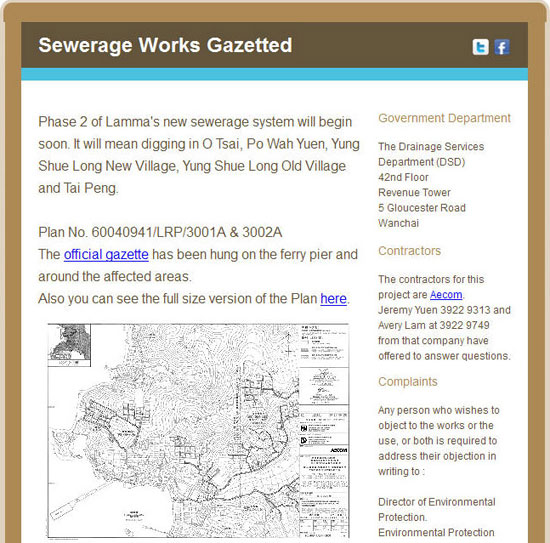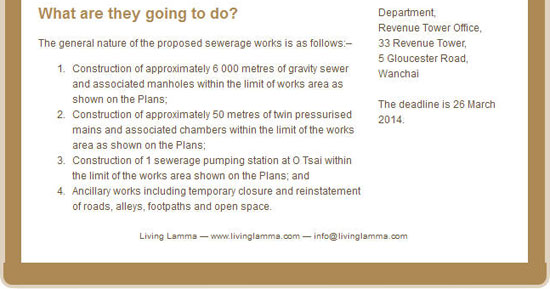 More info in our Lamma Village Sewerage Phase 2 forum.
A new Facebook group has just been set up by Trey and has quickly gained traction, becoming very popular quickly with 135 members so far. Especially the latest news and updates on real and suspected dog poisonings are being discussed and collected in this Suspected Lamma Dog Poisonings spreadsheet above. Click to add your own news, leads and suspicious sightings of meat besides the roads, plus police feedback.

You can also find some Poo Flags (print out and stick on dog poo on our paths), plus the latest reward pledge for catching the Lamma dog poisoner.
Trey wrote:
"A simple idea: let's share info we hear about dog poisonings on Lamma, especially the "where" and "how" bits.
To better manage the data, I've also created a public Google Docs spreadsheet. You'll notice there are actually two sheets. One is for reliable, first hand information and the other is for rumors. There's a column in the "rumors" sheet that tries to ascertain the veracity of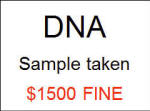 what was heard. You can input the data yourself or I can do it if you ask.
Let's try to add as many dog owners as we can and collect reliable information and try to verify rumors. If we do things right, we might be able to save a few dog owners a lot of grief. We've all had to rely on hearsay a bit too long."
If you're not on Facebook - many Lammaites aren't - our Pets forum will always be open to anybody on the Internet.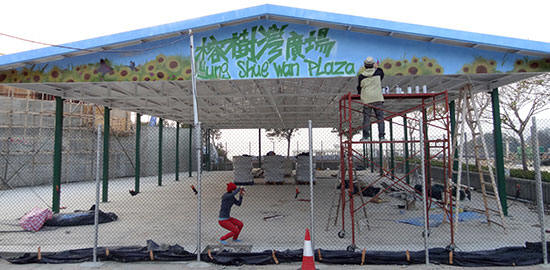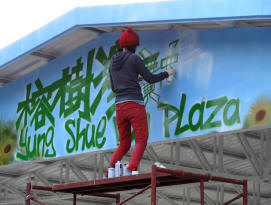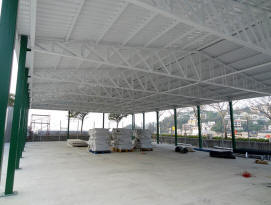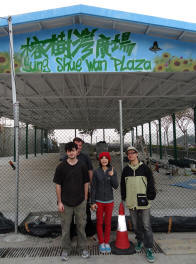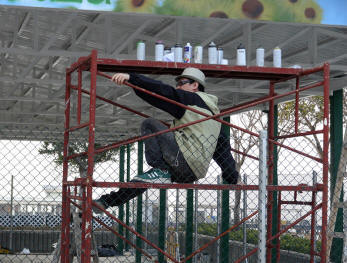 This is the new Activity Centre in-between the Gaido Pier and the future YSW Police Station (being built right now, to be completed by Mar). The front and back have been painted by The Wild Ones a few days ago, the same professional graffiti artists who've painted the Fountainhead bar and a few other walls around North Lamma.
Situated on the first phase of the YSW harbour reclamation, the building has been paid for and donated by HK Electric to the Lamma Island (North) Rural Committee. The first official event will be the Lunar New Year Carnival on Feb 22:

Surrounded by a tall wire fence, you'll need to get special permission from the Rural Committee (opposite HSBC) if you'd like to use this great, covered "private space" (with stage, chairs, water and power) for your own events.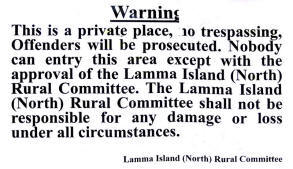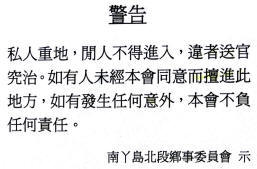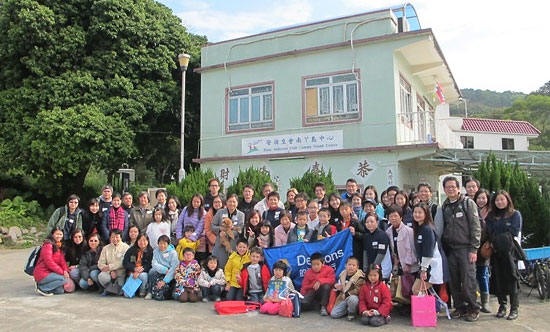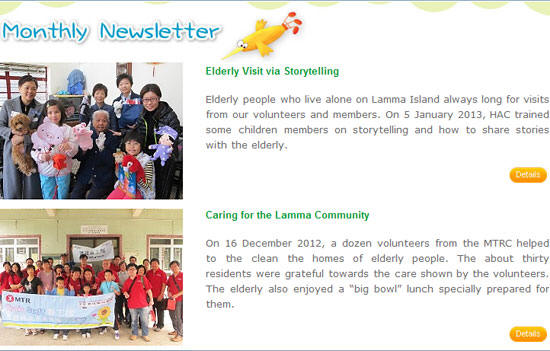 Fairy Merry Lamma Project - Photo Album - Contact Lamma Island Centre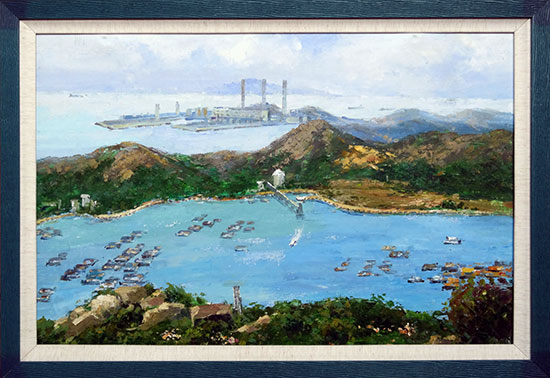 Lamma View from Ling Kok Shan above Sok Kwu Wan - by Tony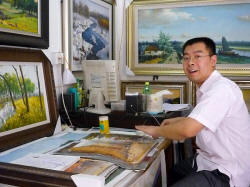 I've just thankfully accepted this oil painting from Chin. artist Tony, donated to the Lamma-zine (minus an "artist's reward" I've paid myself). It was delivered by a friend of Tony's agent to me outside the windturbine last Sunday morning.
It's 60 x 80 cm, beautifully framed with painted wood, signed and dated 2009 on the back. Tony visited Lamma in 2009 and created a few masterpieces of YSW and a few landscapes, see below, but they're all sold already for several thousand $s each. This painting shows much of Lamma, including the ex-Lamma Quarry in the centre. This might all look very different in just a few more years....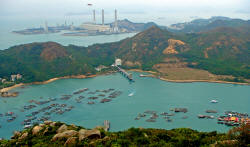 Tony's agent mentioned that the painting was based on one of my own photos published on this website. I found it and it was my Photo of the Day on March 31, 2009, see right. I shot it during one of my hikes on the very top of Ling Kok Shan, 250m above sea level - So Kwu Wan ferry pier in the bottom center, Yung Shue Wan on the top right.
So who'd like to buy this beautiful and unique original oil painting? A great present for a Lammaite!
Minimum bid $1,500, to be used exclusively to keep this website running.
More Lamma paintings by Tony, sold years ago:
Yung Shue Wan harbour - Dragonboat races, YSW - Shek Pai Wan, Tung O Wan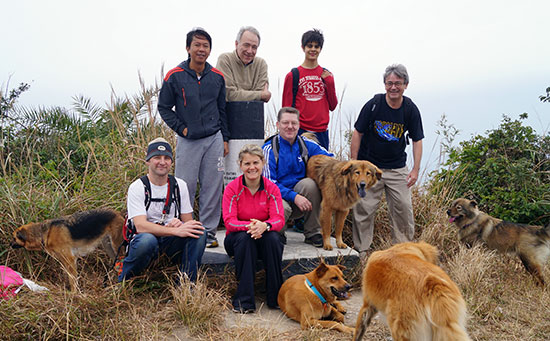 Top of Mt. Stenhouse, Sunday, Jan 20, early morning. Sincere congrats to these 8 Lammaites & friends & their 5 dogs! John Cairns writes: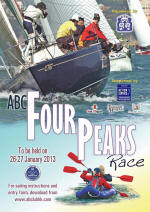 "The dogs: Karna, Fritzie, Indie, Toffee (not my dog, but a namesake) and Dobbie.
The people: Jason, Richard, John, Satchet, Alain, Kris, Laura and Pawel (who took the photo).
Special praise goes to the dog Indie who essentially climbed the mountain twice by advancing but then always doubling back to check on whoever happened to be bringing up the rear in the expedition.
I'm told that six of the humans and all five of the dogs climbed Mount Stenhouse for the first time."
This highest peak on Lamma Island at 353 metres, it's become an increasingly popular weekend destination with the most amazing views, a kind of test of personal fitness for Lammaites and their dogs. It's definitely not a tourist destination due to its pretty steep and often almost path-less ascents/descents on the front (Sok Kwu Wan) and back (Lo So Shing).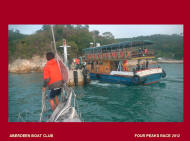 Have some of these valiant mountaineers above been training for the Four Peaks Race this coming weekend, I wonder? It's a yearly 2-day event by the Aberdeen Boat Club, a sailing, paddling and running overnight event covering several islands and four peaks - Mt. Stenhouse is the lowest. Best time last year: 52 minutes from coast to top and back!!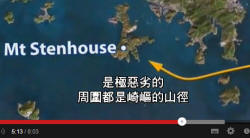 See photos and this video, the Mt. Stenhouse section starts at 5 mins. The ABC Race Officer calls it "the most important tactical hill in the race. It's a complete bastard, surrounded by rock paths, up to your eyeballs in bamboo and bush, you almost have to hack your way through".) Want to join my yearly ascent of the "complete bastard" very soon?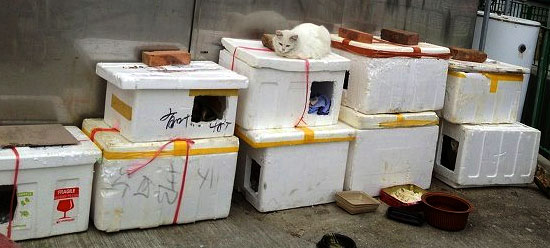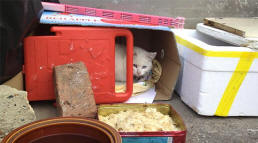 These styrofoam boxes for YSW's feral cat colony close to the ferry pier, outside 7th Avenue Bar & Rest., have just been cleared away, after being set up only recently by dedicated volunteers caring for them daily. It was free public housing for cats, all gone and destroyed now. It was located in a public area and some people might have complained about it, compelling the cleaners into action.
Let's hope they'll find a non-public or at least well-hidden location for the next Cat Castle soon as the nights get really nippy nowadays for these homeless cats. See before/after pictures and join the discussion:
Styrofoam cat castle for colony near pier
P.S. Is Lamma a paradise for cats, a 'Catradise'? Judge for yourself by viewing some of the very best outdoor cat photos ever by Lamma's most dedicated cat photographer on Facebook - a Catographer? - Ms. Lamma Catradise, who took all the photos in this story.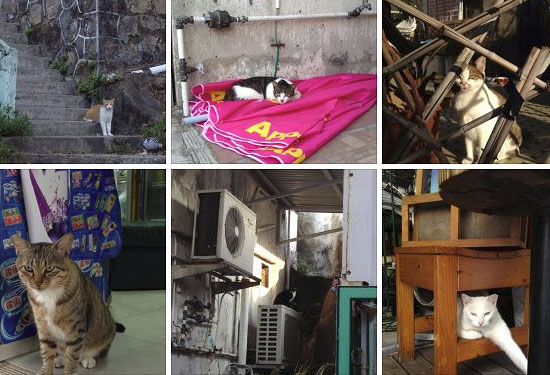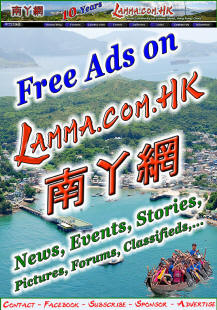 The sole income of this all-free community website comes from advertisers and sponsors. We need to attract a few more to guarantee the on-going survival of this 10-year old Lamma community platform. It's still the only media of any kind solely devoted to all things Lamma; for residents, visitors, HK media and anybody interested in Lamma for any reason.
We're offering free adverts to all new or return- ing advertisers 'til after Lunar New Year, 'til end of Feb! But you'll need to sign up for at least one month of paid advertising, starting March 1. This is our very best offer so far, a real bargain. Your ad could start tomorrow, we'll even do all the creative and design work for free.
Contact me for a free consultation, after a look at our bilingual rate card! We're offering a wide range of advertising & promotional options, from banner ads to promos, advertorials, mini-websites, email shots to social media.
P.S. on Feb 28: Due to great feedback, this has been extended till March 31!
You might have noticed the 10 display panels in the Central Ferry Pier 4 going up on Monday, Jan 7? To have a better look at them, here are my close-up photos:

The community engagement program has started last Sat, Jan 5, with a public workshop in Sok Kwu Wan, outside the Tin Hau temple. I participated in this unusual, but most interesting event, which brought together indigenous and local residents, green groups, developers, Govt. consultants, a large YMCA presence, plus other stakeholders and interested parties. We were all mixed up in groups working out and presenting our views and suggestions, even complete alternatives to the three housing options the consultants presented: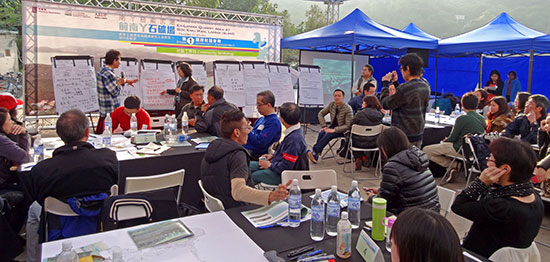 High-quality live interpretation was provided and the mixed-up groups came up with widely differing views and suggestions, from full-hearted support for the maximum number of housing to be built to several groups suggesting no housing at all. Here's a little summary of my notes, till we get a more official workshop summary from the Govt. consultants running this well-organised workshop.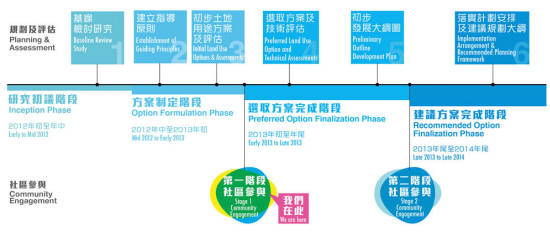 See more up-to-date info and discussions in our Ex-Lamma Quarry forum and in the very informative, bilingual official website.
Come along next Sat morning 10am in the YSW Primary School for the 2nd public forum and voice out your personal opinions and suggestions!
There has been such a wealth of events happening on Lamma last year; serious, enlightening and uplifting ones, but also a good number of unusual, creative and even weird ones. About 150 of these were listed and promoted in my Lamma Events Calendar in the last year alone.
All too often, it takes more time to collect, update, format and link all the details and posters in the calendar than it takes to create new Lamma-zine stories. So has it been worth all this almost daily effort in attracting more visitors and participants to these community events? I sure hope so.
Here are a just few random samples from last year - click to enlarge the posters:
How many of these events have you attended and which do you still remember as your favourites, or least favourites? Send me YOUR upcoming Lamma or Lammaite- related public events and I'll be happy to list them for free, even promote them on the home page. For past events, have a look at my 10-year archive:
I was getting up at 7am today for our customary Sunday morning brunch at the Lamma Winds Pavilion before 8am. On the way home via Power Station beach, we noticed that quite a number of Lammaites also seem to be up and about pretty early on Sundays. The paths were already full of locals, long before the hordes of weekend visitors arrive.
For example, the early-rising Lamma Outrigger Canoe Club:



Yes, the Lamma Outriggers are a very fit & tough bunch. They even give out mocking awards to those failing to live up to their tough high standards!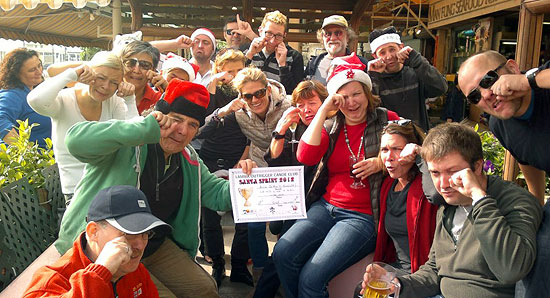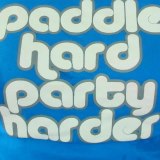 Dawn "paddle hard, party harder" Roughsedge of the Lamma Outrigger Canoe Club writes (with the Santa Sprint 2012 certificate, photo by Dawn):
"OC1 Award 'Cry Like a Girl' goes to PAUL COLLINS for not paddling because it's a teeny weeny bit windy. Awwwwww. PLB."
Lisa Stella writes: "Dawn breaks in HK, 1st January 2013, 7am. Tony sitting on the trig point - he was first on the top of Mt Stenhouse, Lamma Island."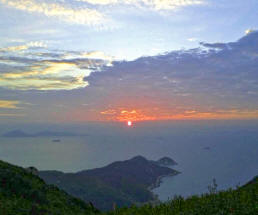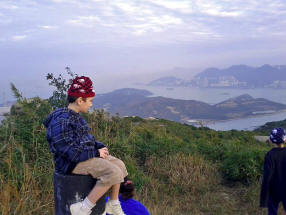 But the earliest riser award goes to Ah-Can, rising at 3am to get the breakfasts ready for his Tropicana takeaway! Even his mascot Bobo looks always sleepy, see right! 3am is about the same time when many Lammaites finally return home after a very late Saturday night in the bars.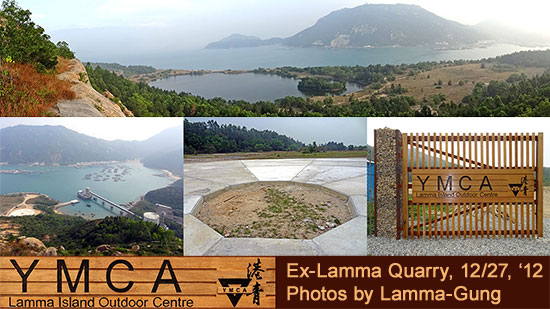 Learn more about the YMCA Lamma Island Outdoor Centre.
P.S. Jan 8: Here's a "YMCA Lamma Island" flier and photos I've just received from YMCA Camping and posted in our Ex-Lamma Quarry forum topic.
This large calendar has been produced & distributed by the Islands District Office: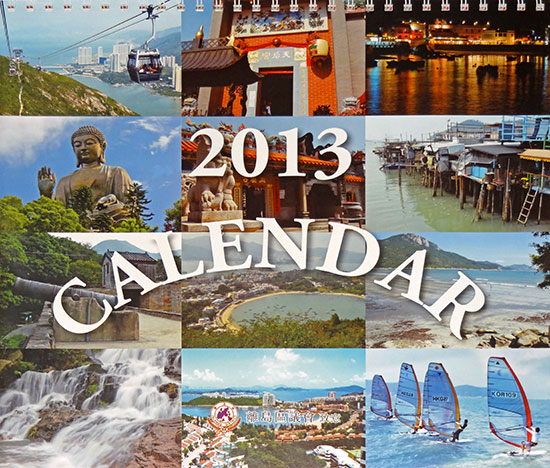 2 of the 12 pages are featuring Lamma: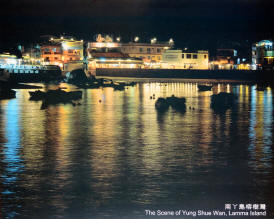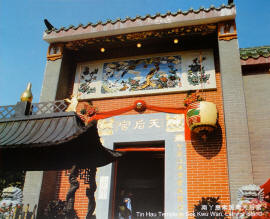 Interesting to hear that YSW is described as most "prosperous, famous and spectacular". Well, we residents like living here, but for quite different reasons; so these adjectives sound wildly exaggerated and over-the-top, don't they?
"The green and clean Discovery Bay" is described as being "home to a very ethically diverse population". Ethically diverse? Not sure if that's a positive description, as it includes people with all kinds of ethics and morals: good or bad, honest or shady, generous or greedy, angels or sinners...
Doesn't it sound like Lamma's ethically AND ethnically diverse population?
By the way, the Lamma 2013 Calendar is still available in four YSW locations:
7th Avenue, Diesel's, Lamma Grill and the Shop opposite Brother's Laundry.
Click for captioned photo gallery of
"Santa in the Village" & Treasure Hunt Awards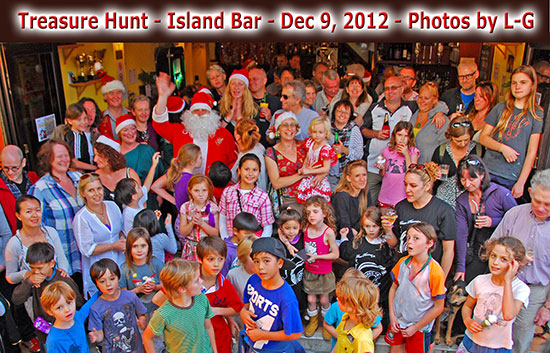 This is the best & funniest Lamma video I've seen in a long time, Lammaites acting up in their own ways of a Gangnam-style music video. This was part of the yearly Island Bar Treasure Hunt and the teams had to perform the dance as part of the demanding course. This music video, professionally edited by Mr. MomentEye became an instant hit in my long-running Lamma Video of the Week series.
Watch out for these enthusiastic dancers, mostly North Lamma families & friends:
The knights, the overexcited youngsters, the dogs, the ballerinas, the bottom- wigglers, the Boostcampers, the Zumba Goddess, the Planking Queen, the Yawning Guy, and last but not least, Harry!
I'm even in there myself, for a few split seconds in the background, fortunately NOT dancing! Only 103 YouTube views so far, let's see how many more we can generate by promoting it:
Click to watch the 3-minute music video
If you liked the video, here's the official Facebook Treasure Hunt photo album: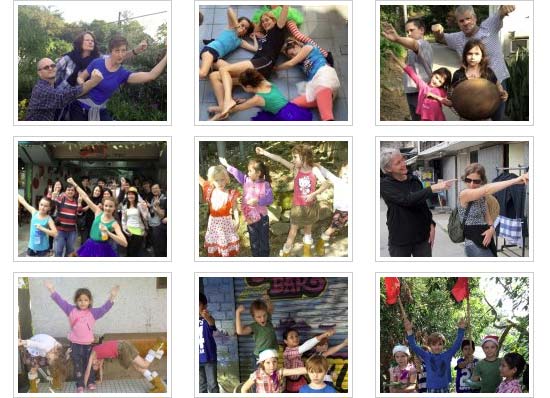 New Year's Eve on Lamma, 10 years ago. Click to enlarge: (C) SCMP
---

Lamma-zine started in 2002, and will be updated (almost) daily with anything vaguely related to Lamma Island or its residents, be it news, stories, events, links, photos, artworks, videos, etc.
Contact Lamma-Gung with anything relevant to Lamma or Lammaites that you'd like to see published in the Lamma-zine, Events Calendar, Photo Galleries, Links or in our Eng. and Chin. forums!

All text, photos & graphics by Lamma-Gung, if not otherwise credited. Click on button on left for Creative Commons license.

Twice a month, the Lamma-zine Blog will be promoted via an email newsletter to all registered subscribers and forum members, currently over 4,500. Free subscriptions!
All former posts are stored in the Blog Archives, see below.
All materials and photos © 2013 Lamma-Gung. Some rights reserved.
---
Home/Blog | Forums | Events | Galleries | Links

Top | About | Contact Us | Poster | Ratecard

Lamma-zine archives:

All Stories 2004: Aug, Sep, Oct, Nov, Dec
2005: Jan, Feb, Mar,
Apr, May, Jun, Jul, Aug, Sep, Oct, Nov, Dec
2006: Jan, Feb, Mar, Apr, May, Jun, Jul, Aug, Sep, Oct, Nov, Dec
2007: Jan, Feb, Mar, Apr, May, Jun, Jul, Aug, Sep, Oct, Nov, Dec
2008: Jan, Feb, Mar, Apr, May, Jun, Jul, Aug, Sep, Oct, Nov, Dec
2009: Jan, Feb, Mar, Apr, May, Jun, Jul, Aug, Sep, Oct, Nov, Dec
2010: Jan, Feb, Mar, Apr, May, Jun, Jul, Aug, Sep, Oct, Nov, Dec
2011: Jan, Feb, Mar, Apr, May, Jun, Jul, Aug, Sep, Oct, Nov, Dec
2012: Jan, Feb, Mar, Apr, May, Jun, Jul, Aug, Sep, Oct, Nov, Dec
2013: Jan, Feb, Mar, Apr